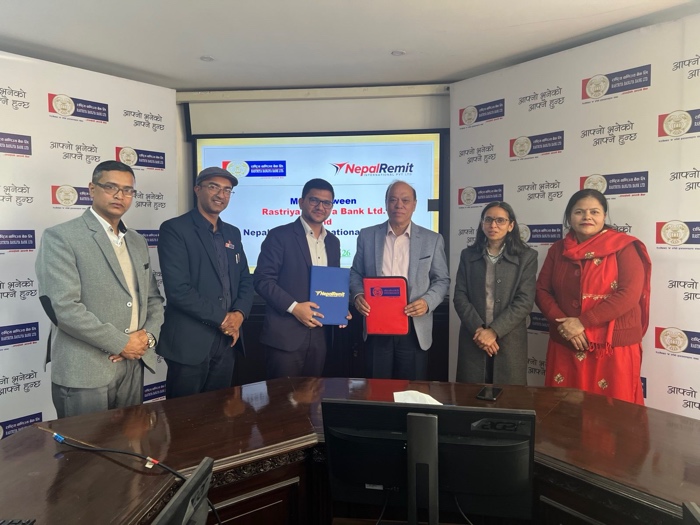 Rastriya Banijaya Bank and Nepal Remit International have entered into a remittance agreement. Following the agreement, ex-pat Nepalese in different parts of the globe can now disburse the remittance amount back with more ease from all the banking points and outlets to Nepal and remittance thus sent can now be received from all banking points of the bank including its 20K plus remit agents spread across the nation along with bank accounts, as per the media statement.
The agreement was signed between CEO of the bank Mr. Kiran Kumar Shrestha and CEO of Nepal Remit International Mr. Sagar Khanal amid a program, as per the media statement.
The bank currently has 265 branches, and 46 extension counters under its network from which the remittance amount sent in via Nepal Remit can now be received, as per the media statement.