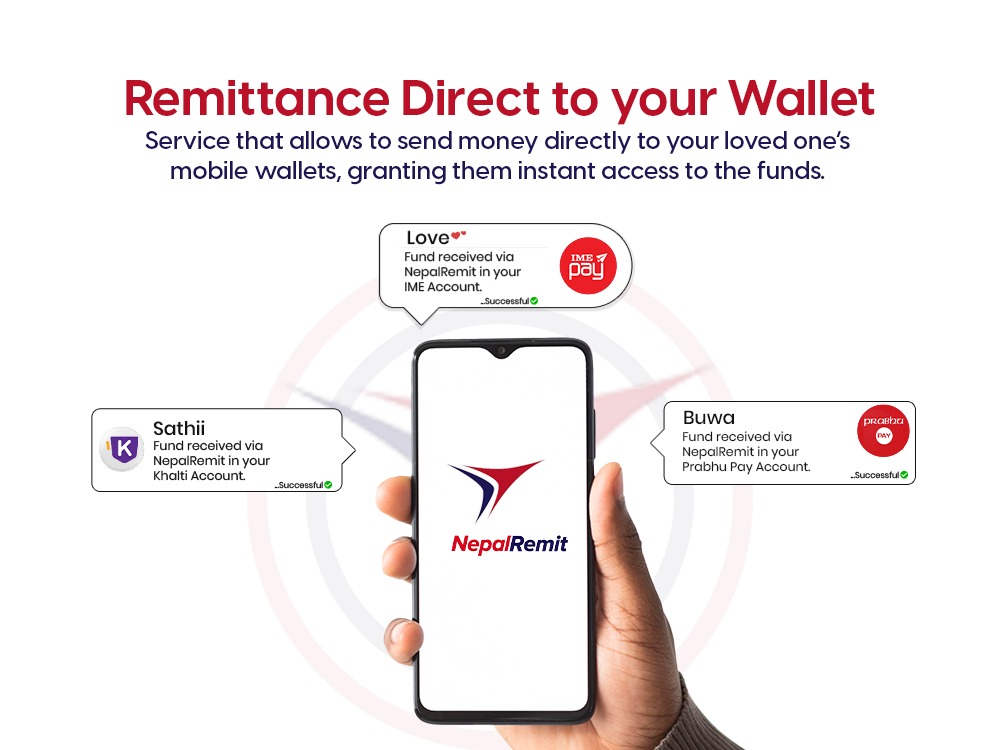 At NepalRemit, we recognize the need for a seamless and convenient remittance process, which is why we offer a service that allows you to transfer funds to popular digital wallets such as Khalti, IME PAY, and Prabhu Pay, among others.
Our cutting-edge technology enables you to send money directly to your loved ones' mobile wallets, granting them instant access to the funds. Say goodbye to long queues and the hassle of carrying cash around. With NepalRemit, you can effortlessly transfer funds from overseas, and your dear ones can use their mobile phones to access the money.
Our digital wallet remittance service is designed to provide you with a quick, reliable, and secure means of transferring funds to your loved ones' digital wallets in Nepal. Whether you're in the comfort of your home or on the go, our service is accessible to you 24/7.
In summary, NepalRemit provides a convenient, hassle-free, and secure digital wallet remittance service, enabling you to transfer funds to popular mobile wallets in Nepal. This service ensures your loved ones receive instant access to the money, eliminating the need to stand in long queues or carry cash around.